Dog Photography Location: Juniper Park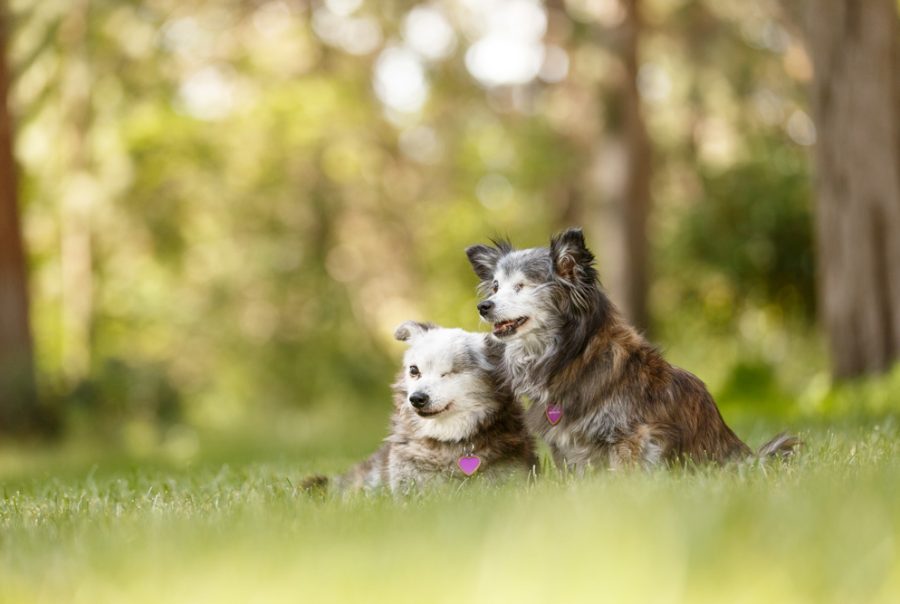 Let me tell you about one of my favorite photography locations. Juniper Park is a large park located near the heart of Bend, Oregon. It is a beautiful location with open grass areas and lots of large conifers. As it's located near Pilot Butte, it's very easy to get to and there's lots of parking available.
This park has a small softball field, horseshoe pits, tennis courts, and a walking trail along with Juniper Swim and Fitness Center, a local rec center. There is no designated dog park area at Juniper Park.
But I'm not here to write about one of the 80+ parks around Bend, so let's get to the real reason I'm talking about Juniper Park.
Juniper Park: a Go-To Dog Photography Location
I am a photographer. I photograph DOGS and with that comes a unique set of challenges. There are so many beautiful locations around Central Oregon but not all of them are dog-friendly. On the flip side, Bend is such a dog-friendly city that there are many areas that are a little TOO dog-friendly (if you know what I mean).
My number one priority with my fur-clients is always SAFETY. Some dogs aren't comfortable with other dogs around. Most dogs will be distracted with other dogs around. As the photographer, I need to know my fur-client's comfort levels and work based on how they are feeling in the moment.
Want to Watch My Overview of Juniper Park?
Click here! Or press play in the video below.
This is why Juniper Park is one of my go-to photography locations.
Dogs, kids, and people. Those tend to be the biggest disrupters to our photo sessions. I do what I can to limit exposure during out sessions and the best way is picking the right location. Since there isn't a designated dog park area here there tend to be fewer dogs at this park. It also doesn't have a large playground area so there aren't as many kids running around (*however, summertime makes the outdoor pool area very popular! If we need to, we'll just stick to the opposite side of the park)
There is so much space at this park! 22 acres combined with not a ton of foot traffic means we can easily find a secluded spot for our photos.
So Much Variety!
This park has a lot to offer for us to create a large variety of images in one location. There are decorative rock walls, large grassy areas and lots of trees in addition to some beautiful "wild" areas (ie: less manicured, longer native grass).
All this leads itself to the perfect mix for posed portraits of your pup along with the option to do some action shots!
However, since this park is in the city there are roads on all sides. We will keep your dog on leash and switch to a long line for doing action shots.
Check out a few recent images from Juniper Park below!